Building on a legacy of broad international experience and source design thinking philosophy, Mr. Terra and other founding members established the Council on Global Relations in 2001 on the core belief that empowered individuals are the foundations and cornerstones of strong communities and nations. Everyone deserves a chance to succeed, and everyone has a responsibility to act, as we all do better when we work together. For nearly two decades, these values have energized the work of CGR in overcoming complex challenges in improving the lives of people across the United States and around the world. 
As an operating foundation, CGR works on issues directly or with our strategic partners from the business, government, and nonprofit sectors to create educational and economic opportunities, improve public health and food resilience, and inspire civic engagement and service. Our projects are designed to make a real difference today while serving as proven models for tomorrow. The goal of every effort is to use available resources to get better results faster – at the lowest possible cost. 
We firmly believe that when individuals are empowered, of people bring resources together in the spirit of true cooperation, transformative ideas will emerge to drive life-changing action.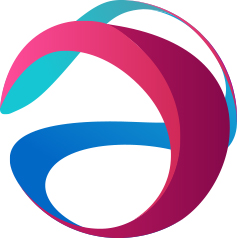 To fulfill our mission, Council on Global Relations works with strategic partners to develop and implement programs that create road maps and blueprints for action, improve educational opportunities with technology, and as one of our core initiatives, develop strong food resiliency programs.
Within these three programmatic areas, our work ranges from helping organizations and community leaders in Haiti better organize their resources and mobilize to create sustainable infrastructure in partnership with Haitian and International resources, increase their agricultural yields and incomes, and to mobilizing relief efforts in the wake of natural disasters; from confronting crises such as food insecurity and food deserts in inner cities such as Baltimore, Maryland with the advanced technology-driven resources; to providing much needed support and relief to the US military veteran community, such as telemedicine and tele-education resources to improve access to healthcare and provide vocational tools for economic empowerment.
In addition, the Council is committed to cultivating a diverse, new generation of leaders. This includes programs in Afghanistan that help develop well defined Road Maps and strategic plans derived from source context and utilizing deep design thinking approach to create resonant narratives. We work with scholars and students, as well as public and private sector partners to create a truly holistic body of research as meaningful educational tools for a better future.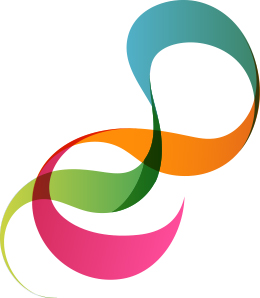 The Council on Global Relation's Board of Directors set the vision for the CGR's initiatives. Our Board shapes CGR's direction through its mission, strategy, budget, and key policies; ensures that the leadership, resources, and finances in place match the CGR's vision; the CGR Board meets formally twice each year as well as between the regular meetings as needed to conduct the CGR's business.
Working together with the Board of Directors, the Council on Global Relation leadership team is responsible for all aspects of the CGR's work around the world. Our leadership team consists of our President, our Vice Presidents, the leaders of our programmatic work (generally called executive director of individual CGR), and the leaders of our essential support functions.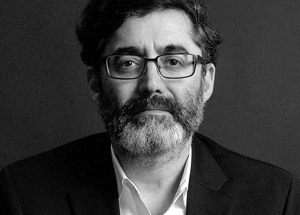 Iliad Alexander Terra
CEO, Chairman of the Board
Mr. Terra is the founding partner of CGR, actively setting vision and leading the organization along its US and international programs for the past fifteen years. Mr. Terra brings a deep bench of international experience and strategic relationships to CGR, which include key government, institution, and private sector stakeholders.
In addition to leading CGR, Mr. Terra is the CEO of alfa8, an innovative design and technology firm based in Washington, D.C. Mr. Terra has a Master's Degree in Architecture and Urban Planning from the University of Maryland, College Park. He is a member of AIA, ULI, Solutions Advisor to Connected DMV, US Army Veteran, and board member to a number of strategic organizations.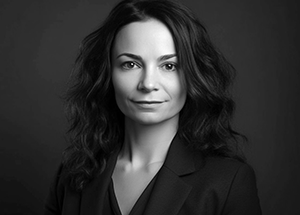 Diana Bauer
Program Manager
Diana Bauer is a dedicated and accomplished program director in CGR's education program. With over two decades of experience, Diana has significantly impacted the field. Her expertise in education policy and leadership and her passion for addressing educational inequities have driven her to develop evidence-based programs and forge strong partnerships with program providers and community organizations.
Diana's strategic vision and commitment to student-centered and community-based learning have enabled CGR teams to reach thousands of students, impacting their lives and empowering underserved communities.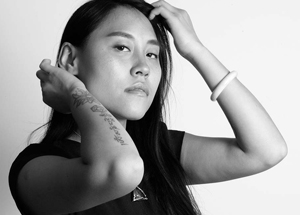 Myra Chung
Operations Support
Ms. Chung brings a robust set of expertise and talent to CGR's operation. Ms. Chung's educational background of duel Bachelors' Degrees from the Pennsylvania State University and she holds dual Masters' Degrees from the Maryland University of Integrative Health. 
This positions her well as CGR's Operations Management coordinator with a focus on our food security and resilience programs. Additionally, Ms. Chung's expertise in research and advanced technologies enables her to manage and lead a highly skilled tactical team that are active on a number of strategic CGR projects in the US and internationally.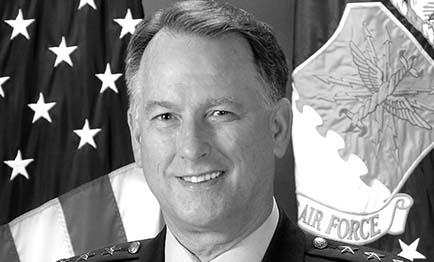 Gen. John Bradley
Humanitarian Partner, Lamia Foundation
General John Bradley was a lieutenant general in the US Air Force who served as Commander of the United States Air Force Reserve Command, Headquarters US Air Force, Washington, DC and commander, Headquarters Air Force Reserve, in Robins Air Force, Georgia. Together with his wife, Jan Bradley, Lamia Afghan Foundation 501(c)(3) was created to provide education and economic development opportunities to the Afghan people, provide humanitarian aid through donations while striving to win the "hearts and minds" of the people in Afghanistan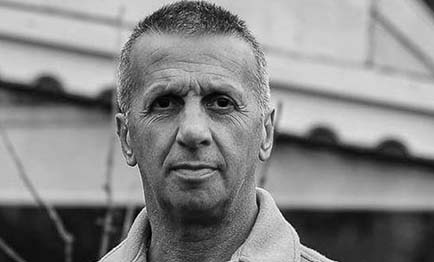 Enver Atik
Security Analyst, Sea Defense
Enver ATİK is the founder and general manager of Sea Defense Consultancy. The firm was established on 08 April 2016. Sea Defense is a dynamic company that provides consultancy services to many institutions in the state, government, public sector, and private sector with a key focus in: international trade and the defense industry. He brings a deep bench of experience in international partnerships, international investments, urbanism, regional planning, infrastructure, construction, and more. Enver brings CGR years of experience as a key security analyst.
Ahmad Wali Shairzay
Director of Capacity Building, Afghanistan
Sher Husseini
Project Manager, Afghanistan
Naeem Ayubzada
Director for AWC, Afghanistan
Frank Miller
Senior Strategic Advisor
Ed Corcoran
Network Relations Coordinator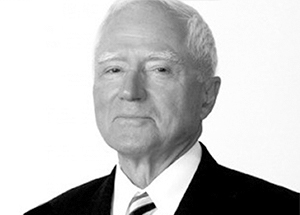 Dr. Michael Krause
Secure Chain 
Michael D. Krause, Ph.D., is a retired US Army Colonel, educator, and entrepreneur. Taught at the United States Military Academy, West Point, NY. Until September 1999, Dr. Krause served as Chief Logistics Planner for Amazon.com and was responsible for the logistics supply chain business process, training, and strategic logistics planning. Previously, as a military logistician, Dr. Krause served as chief logistical planner during the Gulf War. Dr. Krause is a senior advisor to alfa8 and is directly involved in CGR's strategic planning and initiatives.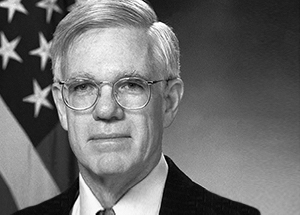 Dr. Linton Wells
Star Tides
Linton Wells II served a total of 51 years in government service. He served 26 years in the United States Navy as an officer, and then was appointed by the President of the United States as the Principal Deputy Assistant Secretary of Defense, serving through two administrations of both parties. His expertise focused on the strategic impacts of technological change and on building resilience to natural and man-made disasters as issues of US national security. After retiring from public service, he continues to contribute to the international STAR-TIDES network that he had founded in 2007.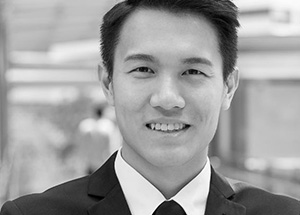 Mr. David Jung, Treasurer of CGR, is a highly dedicated and competent individual who serves as the Treasurer of a nonprofit organization. He brings with him a wealth of experience in financial management, with over 10 years of experience as the treasurer of nonprofits. His commitment to the mission of the nonprofit is unwavering, and he is always striving to find new ways to support the organization's goals.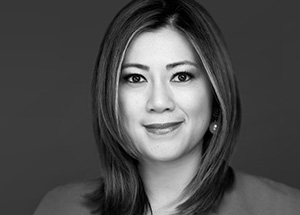 Ms. Pim Sarobon, Secretary of CGR, is an international humanitarian activist who has dedicated her life to improving the lives of communities in Thailand. With a passion for social justice and a deep commitment to helping those in need, PIM has been working tirelessly to provide assistance to those who are suffering from poverty, illness, and other forms of oppression.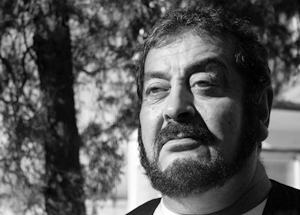 Prince Ali Seraj
In loving memory to a dear friend, advisor, and brother of CGR and Afghanistan.
AFGHANISTAN
Oversight of Kabul to Kandahar road reconstruction 2001
Development of ethical standards to eliminate corruption
Monitoring of EU funds with ACAA for reconstruction projects
Development of master plan of historic Kabul and new urban nodes
Developed national institutional and infrastructure master plan
Knowledge transfer of International Codes to AFG
Collaboration with Afghan Society of Engineers
Worked with UN to develop programs and funding for Afghanistan
KENYA
Financial auditing and aid monitoring
Famine mitigation and intervention programs
Smart Agriculture Initiatives
Partnered with the World Bank
GHANA
Gold refinery and processing
Cacao production and refinery
Urban planning and city design
UGANDA
Kampala Healthcare
Smart City programs
Uganda organic coffee, shea butter, and cacao production and exports program
Worked alongside President Museveni 
Northern Neck, VA
Smart Agriculture Initiatives
Conference Center Development
Oasis Project
HAITI
Develop an Oasis Master Plan for self-sustaining cities
KHAZAKHSTAN
US Pavilion in Astana
Promotion and development of American Enterprise
DEMOCRATIC REPUBLIC OF CONGO
HAITI
Develop the Lumiere Hospital 2021
Develop the Eden Agricultural Enterprise 2021
Develop strategic Road Map for a new era of peace and prosperity
AFGHANISTAN
Development of strategic Road Map for Afghanistan
Advocacy for peace and sustainable economic infrastructure
Establishment of humanitarian corridors to support the Afghan people struggling with economic and social hardship
Deployment of financial and food assistance directly to communities throughout Afghanistan
Dialog and engagement with stakeholders to open financial and capacity-building initiatives for the nation
Launch of educational initiatives and stewarding resources for Afghanistan