AFGHANISTAN TELE-EDUCATION
The Future of Afghanistan
depends on its empowered
and educated people. Let us empower them boldly…
Tradition and Technology for a Better Tomorrow
Afghanistan, a country with a rich cultural heritage, has faced numerous challenges over the years, including political instability and conflict. These challenges have severely impacted the education system, leaving millions of Afghan children and youth with limited access to quality education and hindering their potential to contribute to the nation's development.
The Dragonfly Tele-education program is designed to address these educational disparities and foster socio-economic growth by leveraging technology and innovative pedagogical approaches. By incorporating state-of-the-art e-learning platforms, teacher training, content development, and community engagement, this program seeks to empower learners and educators alike, creating a brighter future for Afghanistan.
With its strength and elegance, the dragonfly teaches us to dance with change, and to weather storms with an unwavering spirit. Its iridescent flight reminds us: we are resilient, we are wise, and we are forever learning to embrace the skies of possibility. 

In collaboration with alfa8, CGR has adopted the symbolism of the dragonfly as our brand to signify our commitment to capacity building and resilience through innovative educational modalities accessible to all. We are deeply grateful to the lessons of tradition and ancient wisdom as we embrace the resources of advanced technology for building a better society today.
The primary objectives of the Dragonfly Tele-education for Afghanistan program are as follows:
Access to Quality Education

Teacher Empowerment

Curriculum Development

Technological Infrastructure: 

Community Engagement: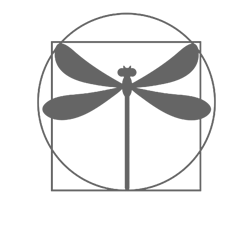 A dragonfly is a symbol of change, transformation and self-realization. It teaches us to love life, to rejoice and have faith even amidst difficulties.
The Dragonfly Task Force for tele-education has three specific mission objectives: Engage Stakeholders, Establish Funding, and Implement State of the Art Educational Programs for Afghanistan, leveraging technology as a leapfrog tool that addresses all stakeholder concerns.
The Task Force Committees are accordingly organized based on above mission objectives, charged with developing effective strategies and solutions.
Management
Iliad A. Terra
Ahmad Wali Shairzay
Daoud Abedi
Naeem Ayubzada
Funding & Resources
Paul Stevers
Elnaz Ghanbaryfar
Leigh Ann Bradley
Myra Chung

Teachers & Content
Rod Brame
Richard Anderson
Jenni Prisk
General John Bradley
Jan Bradley
Innovation Lab in Northern Kabul
All discussion items and initiatives that were shared were highly constructive and positive, and they especially pertained to the ground realities and conditions in the context. The objectives and goals for this roundtable session were threefold as follows:
1. To identify resources and capabilities that can be brought to bear on this urgent issue.
2. To brainstorm and mind-map effective strategies for challenges facing Afghanistan.
3. To establish a broad and diverse network of dedicated NGOs, vendors, and leaders to help chart actional paths forward.

In the meantime, we are pleased to share resources and links provided by some of the presenters for our collective use. As the Task Force proceeds forward, we will populate other resources for the team and the broader community.
CGR recognizes that it takes collective like-minded leaders and supporters to bring about effective and lasting change that makes the world a better place. If you would like to post resources on this platform, please reach out to us, and we would be glad to include them in the roster.
Afghanistan TeleEducation